Neil Hibbs Land Surveying, Inc.
Founded in 2002, Neil Hibbs Land Surveying, Inc. is a privately owned company that provides surveying services for both private and government entities throughout the state of Oregon. Our company provides boundary line adjustments, land partitions, subdivisions, topographic surveys and more.
Land Surveyor in Roseburg, OR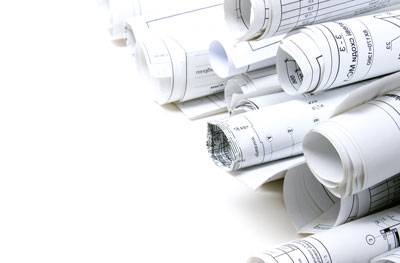 Founded in 2002 as Neil Hibbs Land Surveying, LLC, our firm incorporated in 2004 and continue to provide our services to both private and government entities and agencies to this day. As a small, privately owned company, we are capable of providing outstanding customer service and the kind of personal attention one would expect from a much larger organization. This quality is based on our nearly 40 years of surveying experience in the Roseburg, OR area, over which time we have developed a keen understanding of all the elements involved with land surveying in Roseburg, OR.
Over the course of our 14 years in business, we have worked with several cities, Douglas County and the state of Oregon on a wide variety of surveying projects. Our company has both conventional equipment and Trimble RTK GPS equipment to help us provide the most accurate assessments you'll find. Our services include boundary line adjustments, land partitions, subdivisions (designed by the local engineers we work with), elevation certificates, topographic surveys, letters of map amendment/change, legal description writing, hydrographic surveying and more. In all of these services involving the need for a land surveyor in Roseburg, OR, we offer our clients the following benefits:
We have nearly 40 years of experience in the industry.

We have worked with a wide variety of municipalities, giving us an understanding of how processes work at the city, county and state levels.

We have a boat that allows us to access remote locations for more accurate surveys from the water.

We have all of the high-quality equipment needed to get each job done right.

We serve locations throughout the state.
---
Based out of Roseburg, OR and proudly serving throughout the state, including:
Eugene OR
Coburg OR
Springfield OR
Creswell OR
Cottage Grove OR
Yoncalla OR
Oakland OR
Sutherlin OR
Crescent OR
Idleyld Park OR
Trail OR
Lake County OR
Gold Hill OR
Grants Pass OR
Wolf Creek OR
Glendale OR
Canyonville OR
Myrtle Creek OR
Bandon OR
Coquille OR
Myrtle Point OR
Camas Valley OR
Tenmile OR
Douglas County OR
Coos County OR
Curry County OR
Josephine County OR
Jackson County OR
Klamath County OR
Lane County OR
---
Contact Us
For more information about our land surveying services, we encourage you to contact us today at Neil Hibbs Land Surveying, Inc.